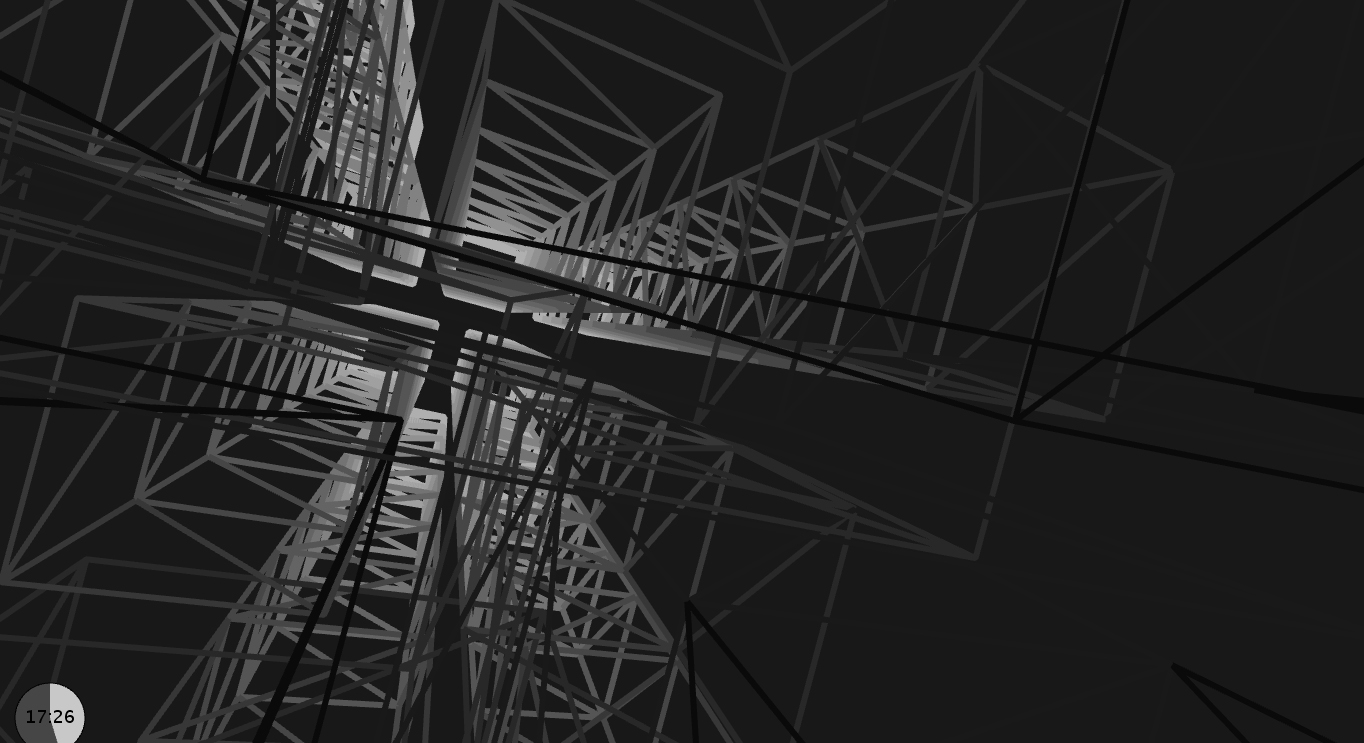 Authors: Marcus Bastos, Silvia Laurentiz, Cassia Aranha, Loren Paneto Bergantini, Ana Elisa Carramaschi, Marcelo Carvalho, Lali Krotoszynski, Monica Moura, Dario Vargas, Sergio Venâncio
Realities Group / CAP (ECA-USP)
Exploring the graphic patterns generated by the shadows of the Herveo Tower, a projection in the exhibition area will display Processing real-time drawings generated by code. The pattern composition will change according data generated by local and remote participants. A camera on the gallery maps local visitors and QR Codes distributed on the region between Centro Cultural Universitario Rogelio Salmona – Universidad de Caldas (CCU) and the Tower send remote visitors location through the Internet. Both data combined change the resulting forms and shapes of the interactive installation. This procedure aims to approximate real and virtual, as it relates the presence of the passers to visual aspects of the animated lines, but also the materiality of the Tower, manifested by the shapes of its shadows, and the digitalities of its onscreen representation. As a result, it dialogs with the geometry of the Tower, which is a landmark of Manizales that can be seen from a distance from several areas of the city.

QR Codes were posted on the way between Torre Herveo (Torre Del Cable) and the exhibition place, the access to the links modify the configurations of the forms of the installation.

The work proposes the spatial projection of the Torre Herveo through the urban space with the use of 4 types of QR codes that indicate the approach or distance of the tower in relation to the exhibition space.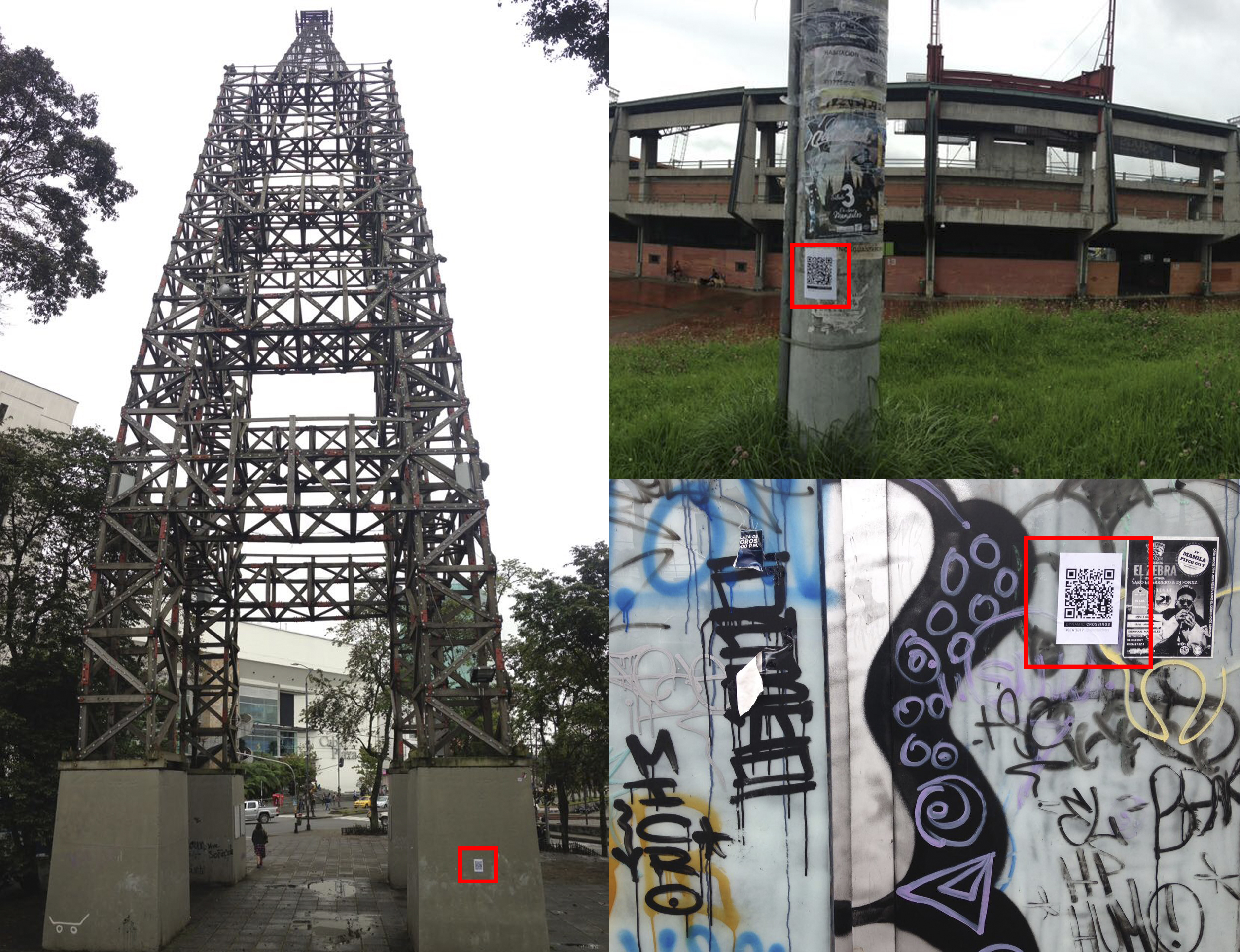 Photos of some of the QR Codes posted in the city of Manizales (above).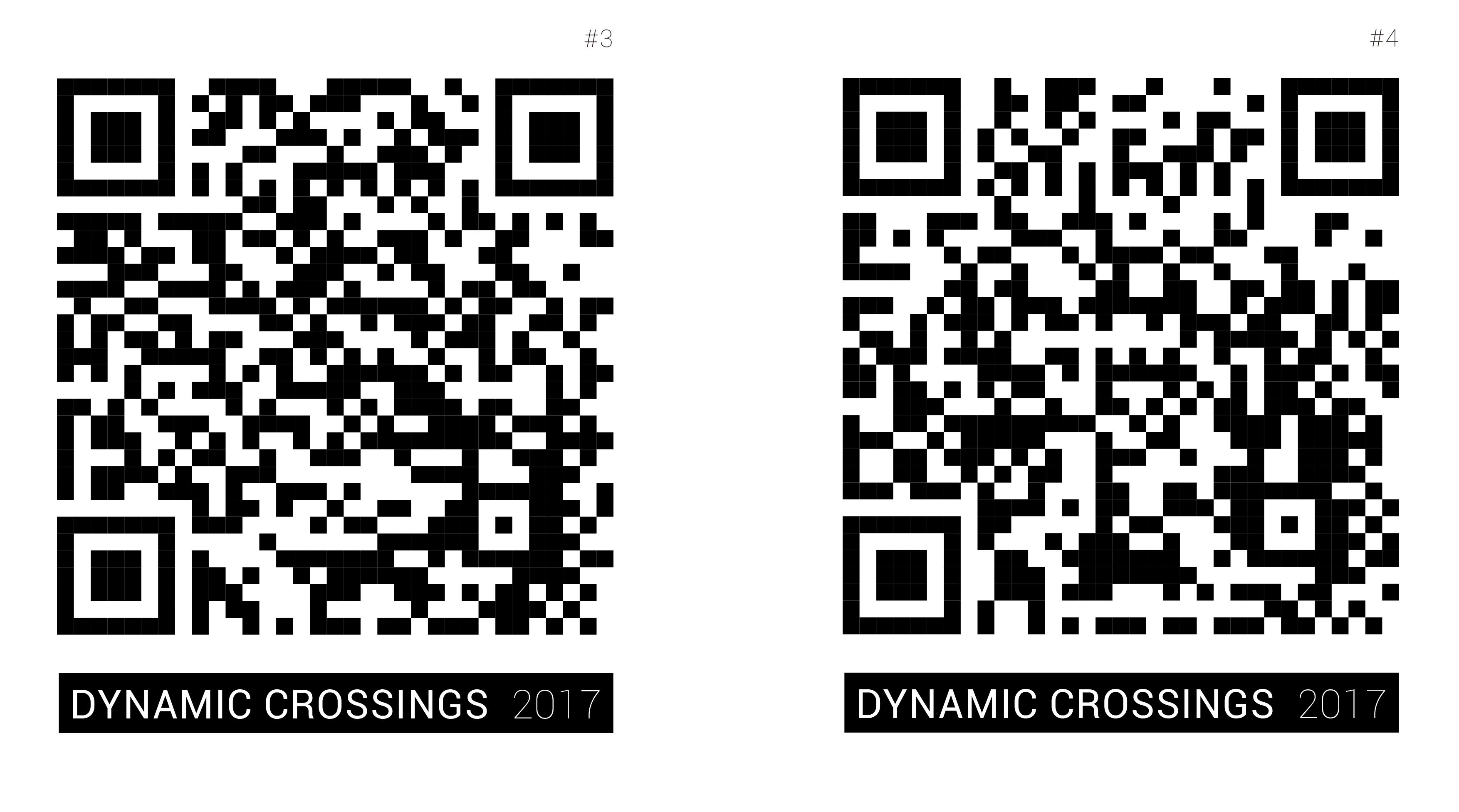 The four QR codes models can be accessed above.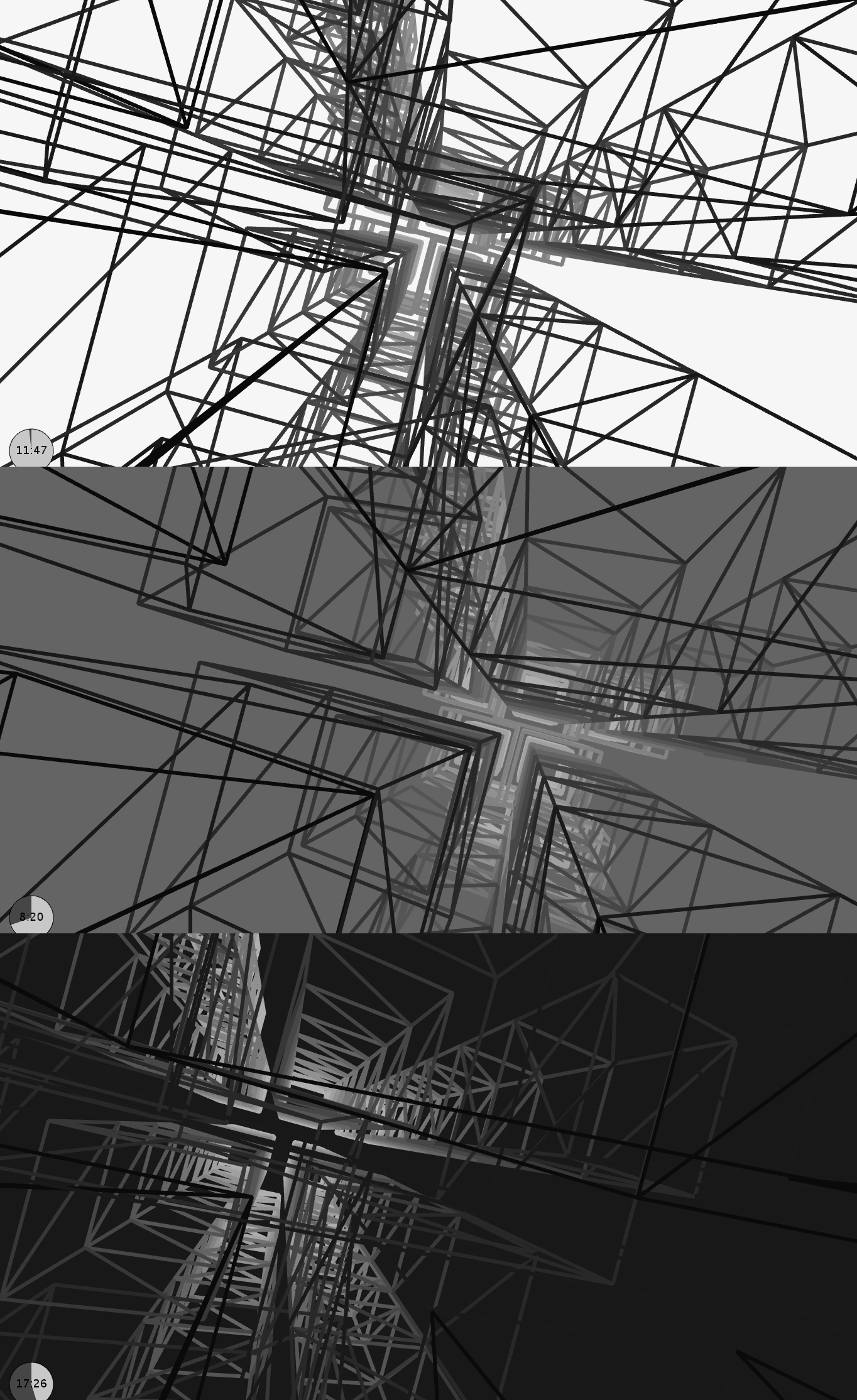 Both Contrast and color variations of the "Dynamic Crossings" depends on the time of day you visit it (above).
www.festivaldelaimagen.com, junho de 2017 – Colômbia